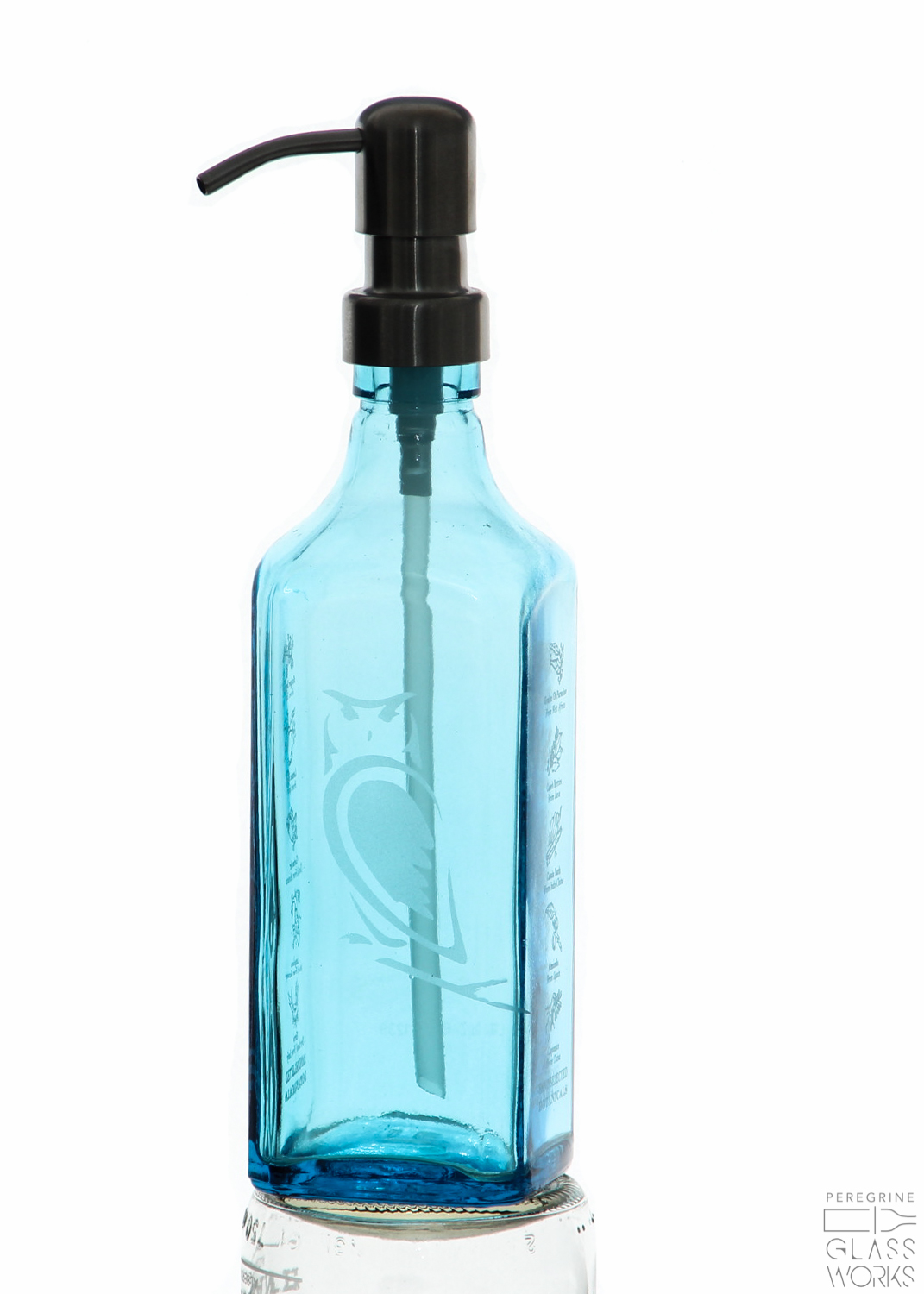 Sapphire Soap Dispenser
Made from a Bombay Sapphire Gin bottle this beauty will bring glamour and colour to your bathroom or kitchen sink. Shown here with our Great Horned Owl design, it can be customized with most of our standard designs.
Peregrine Glassworks' products are handmade from repurposed wine bottles collected from our local community.
sold out